Buying
It's about Lifestyle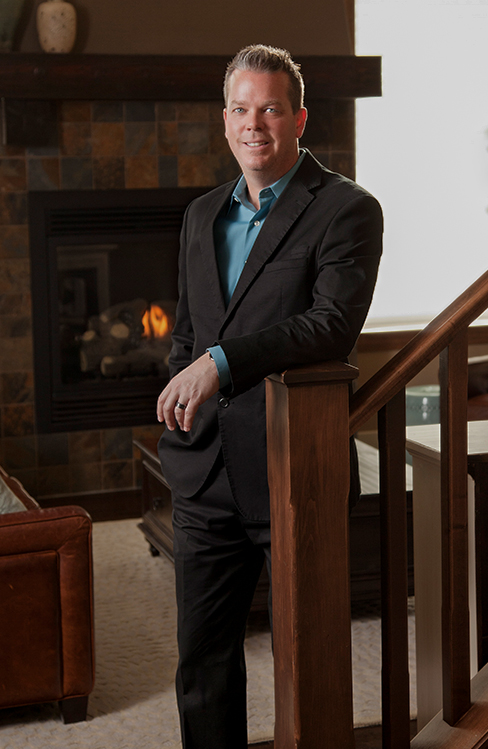 Whether you are upgrading, downsizing, buying for the first time, or expanding your real estate investment portfolio, buying property is one of the largest and most important decisions you'll ever make. Success in real estate isn't just a sophisticated and challenging experience, it is a deeply personal one.
Lifestyle is about community; and communities are about the schools, safety, and parkland, the convenience of amenities, culture, and entertainment. Community is about your neighbors, and all your family's needs and desires.
This is a huge decision and we understand all the nuances needed to find you the perfect fit.
You hunger for a home that lets you to live the life you've been dreaming about, and working so hard for. Travis gets it. He will ensure you get exactly what you've been looking for.
It's about getting ahead
Real estate is a big investment, it's typically your largest one and thankfully, history shows buying real estate is one of the most reliable and sound financial decisions you can make. When is the right time to invest in real estate? Whenever you can.
To avoid pitfalls in one of the most complicated and constantly fluctuating markets in the world, you need solid support by a seasoned pro. Rest assured, Travis will supply you with the sound investment advice to help you in securing your goals.
City plans such as new roads, transit expansions, commercial construction, zoning changes, and new communities, can increase and sometimes decrease the value of your home. Travis's wealth of experience means you will always have an seasoned professional watching all the angles for you and helping you make the right move.
"Feel secure knowing I won't let you go in blind. Your decision is very important so that means supplying you with information, sound advice and finding you the right fit. Invest with confidence and begin your journey - to the home of your dreams."
Call today for a taste of what he can do for you
My wife and I had the pleasure of working with Travis when looking for our first home. Travis communicated well with us when explaining the possible issues which we may encounter as first time home buyers, and helped us overcome these obstacles to find a home which was well suited for our family both now and in the foreseeable future. He worked to get us a house that met our needs, and his transparency during the process made it an easy process for our first major purchase.
It is my great pleasure to recommend Travis Copp for any realty needs in Calgary and beyond. Travis handled the sale of our home professionally and personally from beginning to end. He came to us with an initial consultation where he had already researched the area and competitive related homes for sale. He was well prepared and knew, not only the Calgary market, but the neighbourhood and surrounding areas exclusive to my property. Travis arranged for a home inspection so we wouldn't be caught off guard and protected; he arranged for real measurements of the property; had a professional stager come in; had cleaners come through to make it shine; and basically took all the stress and guesswork out of the sale of a property. Travis oversaw the entire showing process and created a strategy that would "hook" potential buyers and get them in. And, get them in he did: he listed our property late on a Friday afternoon and, by Sunday, we had an offer that sold with several showings and interested parties. The relationship did not end there. We moved out of province and he already had someone comparable to help us with our purchase in the new city. He followed up regularly to ensure we were being handled well and has followed up several times to make sure the move and our new home is all good. Travis is a hard working, dedicated and professional realtor. I dare say there is not a better one frankly. I would be more than pleased to have anyone contact me for more details.
Travis is a very knowledgeable realtor, who strives to deliver the right house to potential clients. He assisted me in buying my home, and I could not be happier.