Detailed and data-driven so you stress less
"Getting you the best value on your biggest investment, creating lasting relationships, and being there to celebrate these big moments – that's why I love my job."
Buying or selling a home is highly rewarding, but it's also full of risk. Using the latest resale housing data and earned market experience, Travis helps you avoid potential pitfalls that could cost you thousands.
He is renowned for his aggressive tenacity when it comes to negotiating and his numbers don't lie:
His listings sell for almost 2% more than the Calgary Real Estate Board (CREB®) average residential listing*
Client's homes spend an average of 11 fewer days on market than the CREB® average*
Since 2007, Travis has averaged 80 successful real estate transactions each year while the average agent manages just 4*
His clients retain, on average, $7,550 more in equity when selling their homes**
His unfiltered honesty and strong work ethic have built lasting relationships with clients – it's why they trust him again and again to sell their current homes for more and buy their new homes for less.
*based on CREB MLS® System sales data

**based on CREB MLS® System average sale price since 2007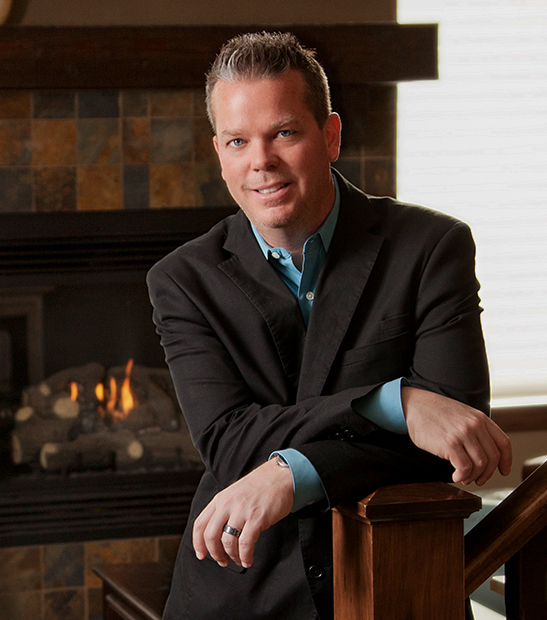 Travis makes sure you avoid potential pitfalls, turning them into convenient advantages, and a bigger bottom-line.
Whether you are upgrading, downsizing, a first-time buyer, or a seasoned real estate investor, Travis knows the Calgary market as only a hometown, matured agent can. Most importantly, he understands how to solve all the problems you could possibly encounter - while delivering the unique lifestyle you and your family desire, customized to your specific needs.

Travis Takes Care of Everything Real Estate, so You Can Focus on Life
Travis is a dedicated father first and understands that selling your house, finding your new perfect-property, and dealing with all the details, can be a difficult exercise when juggling family and life's demands. This is why Travis's team handles all aspects of preparing, positioning, marketing, and selling. Call Travis today to find out how he and his team do more for you.
Your Family and Life, versus Real Estate Woes

Travis WILL Sell Your Old Property
Travis has averaged almost 2% higher residential home sale price than the CREB (Calgary Real Estate Board) average for the past 15 years. Since 2006 his client's homes have spent on average, 11 fewer days on market than the CREB average residential home listing. This is due to Travis' knowledge of your current home's market and his team's comprehensive, full service, mls listing and marketing package. You can count on Travis's team's tenacity and professional capacity to sell your current property, and affording you more time and capital to make your next move, all you dream it to be.
Owning Two Homes Can be Very Stressful

Providing Absolute Peace of Mind and Delivering on ALL the Practical Details
"The constant reward of repeat clients, and the community of friends that feel much more like family - is what it's all about for me." - Travis Copp
Travis has built his reputation on honesty, efficacy, and life-long relationships comprised of trust. He does more than the average agent, looking out for your best interests over anything else. Don't believe us, visit his testimonial page and LinkedIn profile to hear what past clients have to say.
View Testimonials
Travis Treats You Like Family

Who is this guy who cares so much about his community and clients?
He's a Calgary-born family guy, who loves helping you build the lifestyle you crave; and helping communities grow and thrive. He's a lifetime relationship-builder, a person who truly loves his hometown, family, and helping people reach their Real Estate dreams.
Born and Raised Calgarian