It's Your Equity
Based on the average sale price since the boom and correction of 2007 Travis has averaged a list to sale price ratio of almost 1.5% higher than the average agent.*.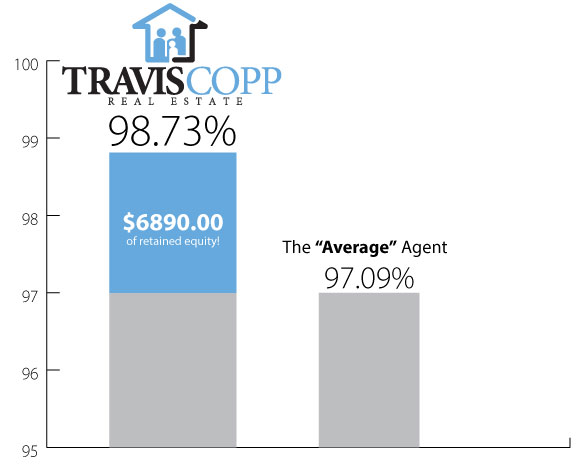 * Based on the average sale price cost of a home in Calgary since 2007 which is $414,000.00 and comparing the above ratios shows that Travis' clients walked away with an average of $6540.00 more of their equity.
The bottom line is that Travis will get your home sold, and you will get more money in your pocket!
*Source: Calgary Real Estate Board 2011
---
Our Marketing Plan Works
How do the results of Travis compare to the results of the "Average" agent?
Since 2007 Travis has averaged 76 successful real estate transactions while the average agent managed just 4.
*Source: Calgary Real Estate board 2007-Present
What does all this mean to you?
DISTINCTIVE MARKETING GETS RESULTS!
---
List Locally. Expose Globally
Your Home Online AND Print!
Listing a property with me is just the first step in our comprehensive global marketing program. Your home and photos will be converted into a high quality virtual tour, mobile tour, e-flyer and video which will be distributed to the worlds largest networks!