A

Distinctive Plan

for Today's Real Estate Market
Travis has been a top producing agent in Calgary and for Remax since 2002. His plan has put him the top 1% of all Remax Agents internationally.
Get the Best Possible Price
This is the BEST full-service marketing plan available today. Interview Travis to find out why.
Travis knows YOUR real estate market in and out. The market is not general. It's area specific and Travis has and uses the right information to pinpoint the market as it relates to your listing.
Travis Copp Real Estate will evaluate your home and compare it to the most recent sales of similar homes to see what the market will bear for a home like yours. Other factors to consider are location, condition and competition.
We will directly compare similar active listings and tour them if needed.
All new listings and sales in your selling area will be directly emailed to you as they happen.
Stay on top of the market, don't chase it!
---
Get Your Listing Noticed!

The best real estate

photography and professional staging
Professional photography makes all the difference. Over 90% of all buyers search the internet first.Travis uses a full time, professional photographer with state of the art equipment so your listing stands out on all internet and print advertising.
If your home doesn't look its best, buyers won't come to see it. If they don't see it, they won't buy it.
Homes that are staged to sell will sell faster and for more money. Our plan helps you get the home to look its best before it hits the market.
---
Occupy the Digital Space
Maximum exposure on the internet!

Today, home buyers shop for real estate online and start searching long before they even speak to a REALTOR®
We publish your listing on the best, most active real estate portals reaching many millions of online buyers. Your listing will have its own virtual tour, flyer, video and of course, exposure on Facebook, Twitter, Youtube, Google, Bing and MANY more of the top rated Real Estate sites including Remax.com, the #1 real estate company in the world!
Mobile Friendly Listings. Your listing will be viewable on multiple digital platforms like Android, iPhone, iPad, and Blackberry.
We increase exposure for our sellers with paid listing placements at the top sites.
We provide weekly reports on how many views your listing is receiving.
---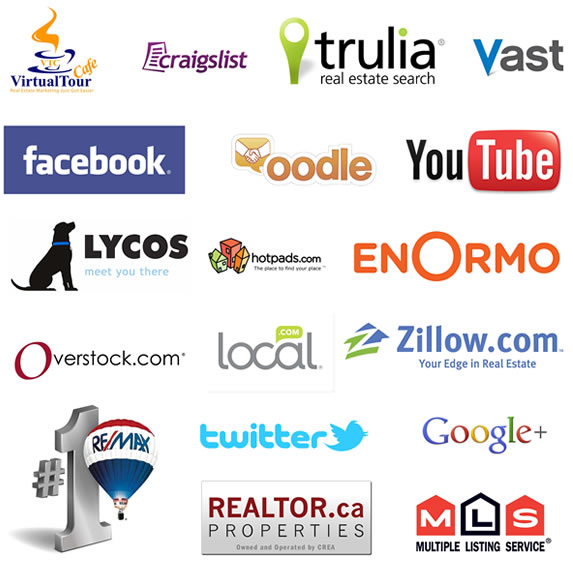 Avoid Potential Legal Hassles
Your home is professionally measured including out buildings, parking pads, patio's and decks. Guaranteed to be accurate.
Travis is always working to protect your best interests. Ask any agent your interviewing how they measure your property.
Talk to Travis to see his Distinctive Difference.
Travis and his selling machine provide the best, full service home marketing plan.
Unmatched value added services above and beyond what you would expect from a typical agent. And it doesn't cost more!
Travis has the right team behind your listing to ensure nothing slips through the cracks.
Commitment to the highest level service. We are here to help anytime, any day of the week.
Travis and his showing coordinator, Pepper, will always be available to answer all inquiries on your listing.
All marketing and closing functions are handled in house to ensure the highest level of quality and service.
Your sale is our top priority. We are never too busy to show your property.